Mid-Atlantic Timberframes is thrilled to be celebrating our 10th anniversary in 2022! After starting as a small division of B&D Builders, supplying timber mainly for equestrian projects, it's been rewarding to grow into the company we are today, designing and building timber frames for commercial and municipal buildings, custom homes, and much more. Here are just a few of the highlights that helped us reach this exciting milestone.
2012: Planting the Seeds
Mid-Atlantic Timberframes spent much of this first year assembling our team of talented timber framers and designers. We also purchased an Essetre Techno PF CNC machine — the first of its kind in North America. This allowed us to manufacture more-precise heavy timber components at a much faster pace, making us a reliable source of heavy timber for builders and architects.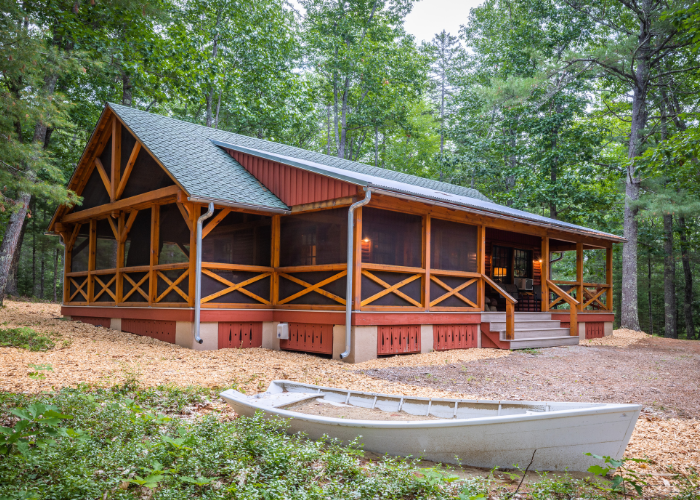 2013 – 2015: Steady Growth
Not only did the number of projects grow, but the types of projects we were working on grew too. We were now regularly manufacturing heavy timber packages for full homes and equestrian facilities. Steadily building our portfolio meant we quickly outgrew our rented shop space in Bird-in-Hand, PA, and needed to branch out.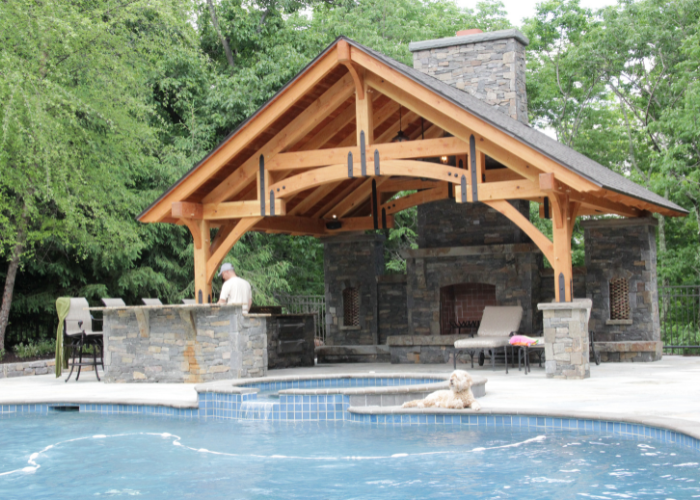 2016: Putting Down Roots
As word got out about the quality timber frame buildings Mid-Atlantic Timberframes was helping to produce, we needed a larger facility. We moved to our current home in Paradise, PA, which includes 35,000 square feet of space, and started pursuing much larger projects and more commercial buildings.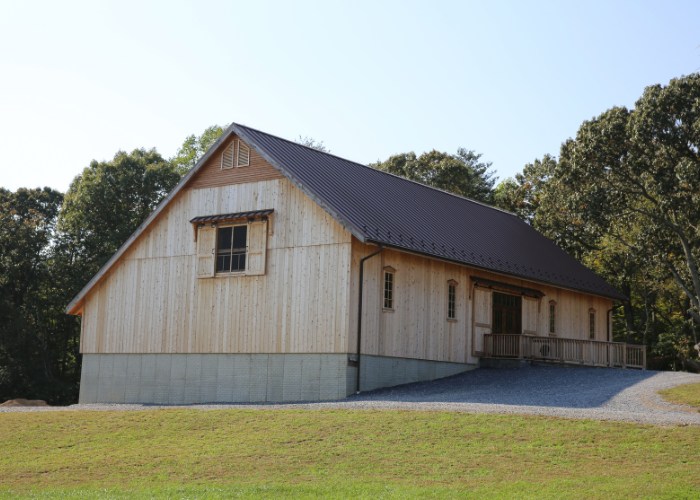 2017: Talk About Timber!
We added a Stetson-Ross planer to our shop, helping us to consistently deliver timbers that are precisely sized and square. This piece of equipment, coupled with our new facility, also began allowing us to stock large amounts of timber on-site. Mid-Atlantic Timberframes now has one of the largest Douglas fir inventories on the East Coast — roughly half a million board feet!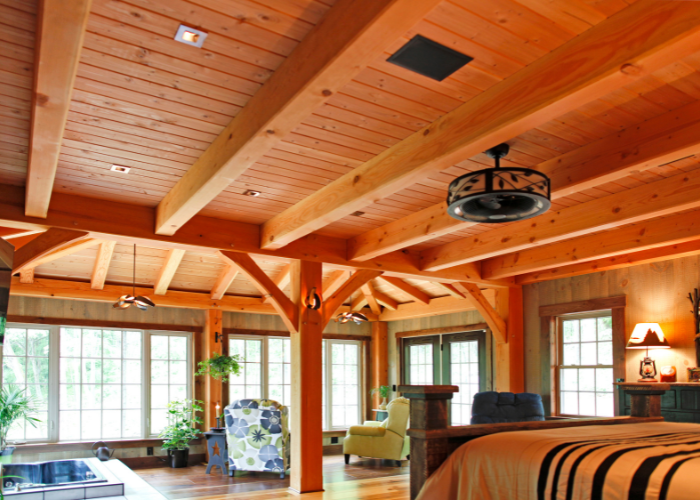 2018: Up, Up & Away
As the popularity of heavy timber and mass timber continued to grow, so did we. To keep pace, we added a second CNC machine to our shop. This helped us increase productivity, decrease material waste, and save time — and benefit our customers, because their orders could now be completed in a more timely and error-free manner.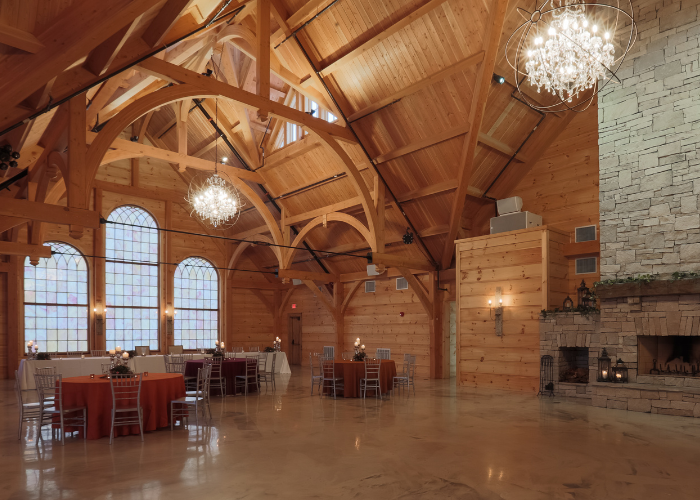 2019 – 2022 The Sky's the Limit
Mid-Atlantic Timberframes' projects have only been getting bigger and more complex — and our team loves it. We now have five incredibly talented designers and draftsmen in-house; a fully staffed, experienced shop crew; and a project management team that can assist with projects from start to finish.

In keeping with our longtime concern for the environment and sustainability, we went one step further and became certified by the Forest Stewardship Council® (FSC® C164575). This allows us to provide timber packages for LEED projects, buildings that are not only energy efficient but also increase the well-being of their occupants by helping them be more productive, comfortable, and healthy.
And now, our 10th anniversary marks a new phase of growth: Mid-Atlantic Timberframes Mountain States. This second sales office in Salt Lake City, Utah, serves customers' timber construction needs throughout the western part of the country.
A Decade of Premium Timberframing
For the past 10 years, we've been so grateful to do what we love every day. We couldn't have reached this milestone without the countless builders, architects, and homeowners we've been fortunate to work with, so thank you! We hope to continue advancing the art of timber construction for 10, 20, 30 more years and beyond.
To learn how Mid-Atlantic Timberframes' progress over the years can help you, please contact us today.