The good news? We're in the midst of a commercial construction boom. The bad news? Supply chain issues are still prevalent around the globe, with increased demand and wait times for acquiring building supplies, including glulam and CLT for mass timber projects. If you're feeling the pain too, consider using heavy timber for your commercial building. Heavy timber can be easier to procure right now, and partnered with SIPs (structural insulated panels), it can be the perfect alternative to using glulam and CLT.
Heavy timber construction is one of the oldest known forms of building, dating back to at least the 10th century. Originally, timber construction was mostly used for low-rise residential structures, but it later evolved to include larger multistory buildings used for industrial or storage purposes. Today, heavy timber has found greater use in institutions like schools, churches, and commercial buildings such as restaurants and event venues.
The Benefits of Building with Heavy Timber
Heavy timber and SIPs are a powerful combination. SIPs consist of three to six inches of polyurethane foam insulation sandwiched between a half inch of oriented strand board (OSB) on either side. This creates a very strong, rigid wall panel that acts as an insulating blanket of protection in the walls of a structure. When combined with heavy timber framing, SIPs offer added strength and maximum energy efficiency, as they allow for the flow of air and heat to be more easily controlled.
While mass timber continues to be an optimal choice for constructing taller buildings, heavy timber is ideal for structures of one to three stories. The benefits of heavy timber are comparable to mass timber's for your commercial structure:
Sound Dampening Capacity: The natural acoustic properties of timber frames partnered with SIPs prevent and control excessive echoes and reduce the transmission of sound vibrations through absorption of sound waves, thus providing an acoustically sound commercial building solution.
Allows for Open Spaces: Heavy timber can span large distances, so fewer interior walls are needed to support the building itself. This allows for open, flexible design.
Better Efficiency on Construction Sites: Timbers can be produced to precise specifications, faster, and with less manual labor thanks to CNC machines and other off-site tools. Heavy timber construction also reduces the amount of on-site work required, like welding and masonry, which leads to faster build times.
Uses Fewer Materials: Precision-cut timbers eliminate excess building materials and reduce waste. Although the supports might be larger compared to stick-built buildings, heavy timber structures use fewer logs because they can support more weight with fewer beams.
Beauty and Biophilic Benefits: Natural materials like timber have character and charm and can even increase the well-being and productivity of a building's occupants. In both exteriors and interiors, timber construction delivers beauty and warmth that is hard to achieve with materials such as steel and concrete.
Types of Heavy Timber Commercial Buildings
Heavy timber is ideal for the following types of commercial structures:
Wineries, Breweries & Restaurants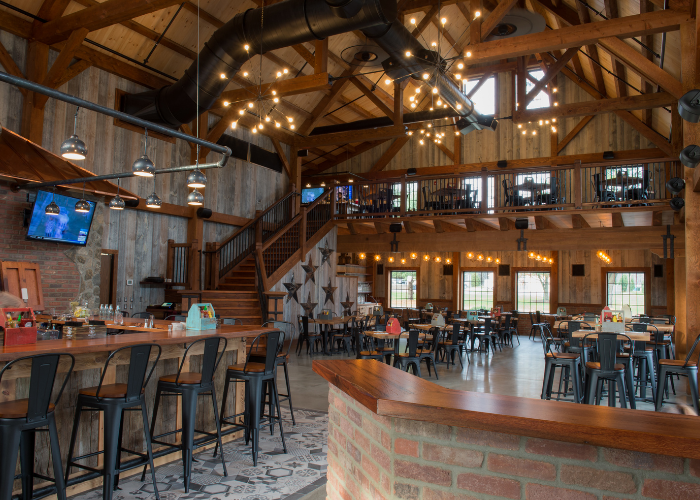 Wedding & Event Venues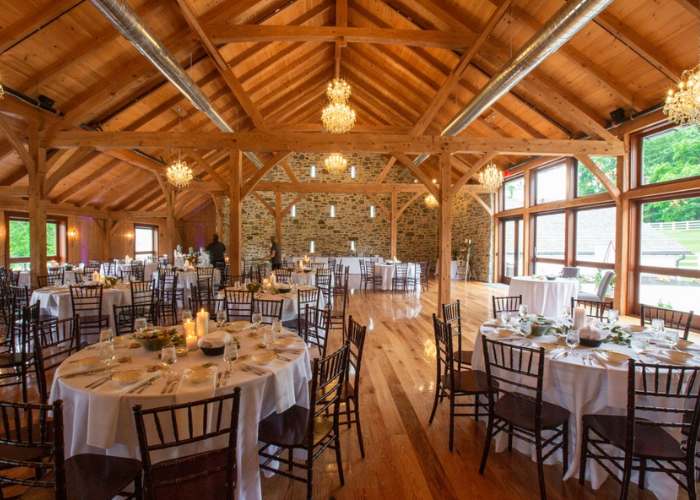 Schools, Universities & Community Centers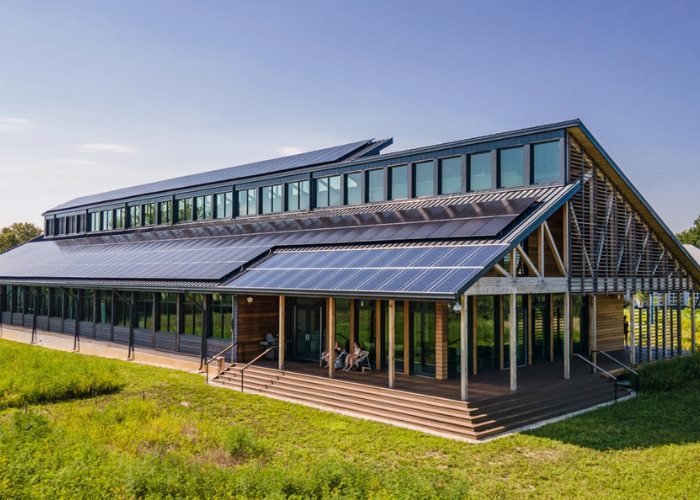 Golf Courses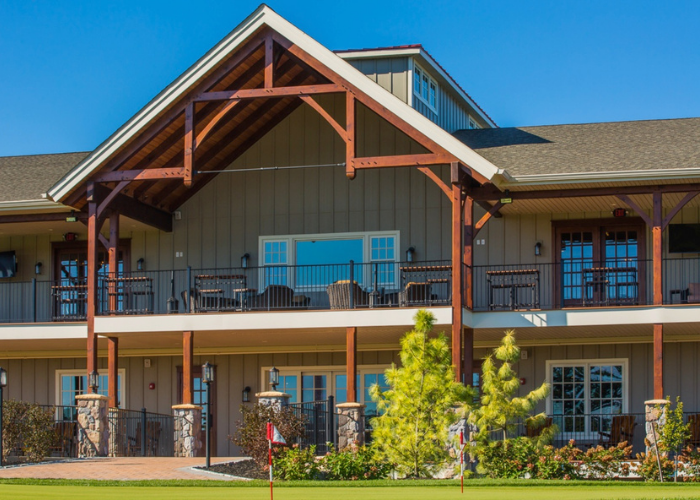 Retail Space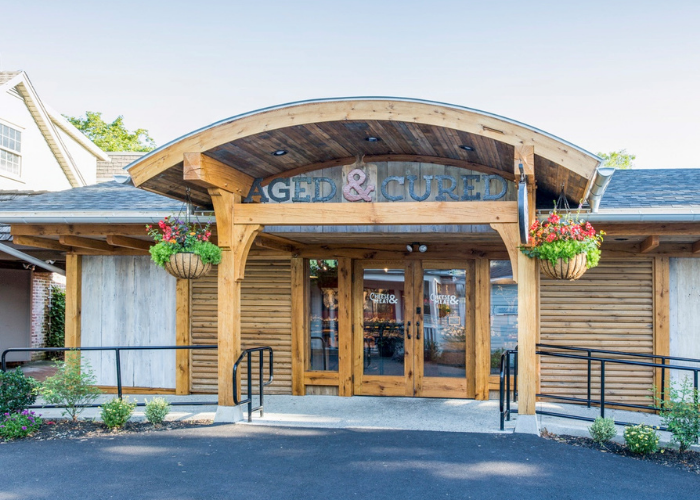 Partner with a Heavy Timber Expert
From community gathering spaces to restaurants, breweries, and schools, consider opting for heavy timber. Mid-Atlantic Timberframes has the knowledge and capability to help bring your ideas to life for any kind of timber-framed commercial building. Whether you're an architect, engineer, or builder, partner with us for your next heavy timber construction project. Contact us today to discuss your ideas!
To learn more about using heavy timber in commercial construction, see our piece in Architect Magazine.